This year I entered the SecretSanta giveaway from Sims Creators Community, and I was given MurkMaestro as my SecretSanta and she wanted: "I would like somewhere for my sim to go to the movies but they also have a bar and real food"
So I proudly present Simpolis!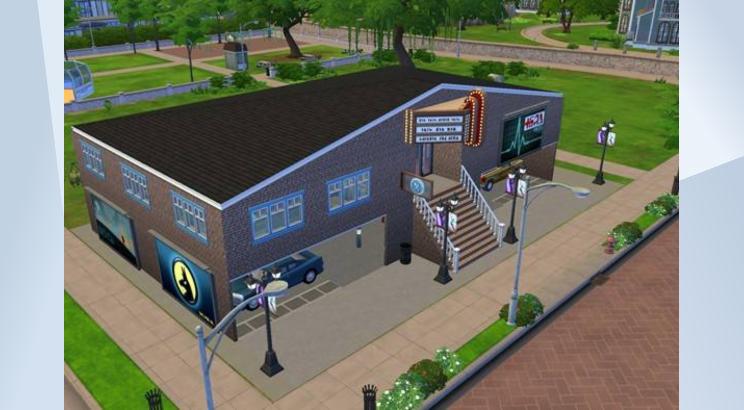 A movie theater with 3 rooms for movies, for kids, horror / action and love. But that's not all! If you're sims are hungry they can go and eat at Chez Matinee! With their selection of weird and normal food and drinks or just have a drink at the bar.
Also the popcorn and ice cream are available as long as you can cook… It's still the sims so it will stay a bit weird XD.
And of course everyone may download Simpolis!